Music, they say, is food for the soul. Everyone enjoys listening to their favorite musical genres or musicians. Have you ever wondered how these celebrities make their money, though? The world's wealthiest artists have amassed millions of dollars through their tunes and enjoy a devoted following. In this post, we'll tell you the top 20 richest musicians in the world in 2023. You'll also learn about their financial worth in addition.
It's very rare that you meet someone who does not like music. There are some musicians who have been all-time favorites of people and this has led them to the path of becoming one of the richest musicians in the world. The passion for music can be found in millions but there are only a few who have made not millions but billions by following this passion of theirs. You'll find out who the few are in this article.
If you enjoy music or have a favourite musician, you may be curious to know if your favourite artist made the list. You'll get to find that out by the time you finish reading this article.
20. Garth Brooks – $400 million
Garth Brook completes our list of the 20 richest musicians in the world in 2023 with a net worth of $400 million. Brook is a well-known actor, producer, songwriter, and singer from the country music genre. He has sold at least 200 million records worldwide, with six of them being designated diamond albums.
He performed at local taverns and clubs during the start of his career while playing the guitar and singing. If Tomorrow Never Comes is among his best-known songs.
19. Barbra Streisand – $400 million
Barbra Streisand is a notable example of a performer who has been successful in dominating more than one kind of entertainment. She started performing around the start of the 1960s. Soon after, as a result of her debut studio album, she received the Grammy Award for Album of the Year.
At the end of the 1960s, she began her career in movies. Streisand would prosper there throughout the years, finding success not just as a singer but also as a director. Her tremendous career is demonstrated by the fact that she has received several awards, including two Oscars, eleven Grammys, five Emmys, nine Golden Globes, and even the Presidential Medal of Freedom.
With a net worth of $400 million, Streisand takes the penultimate position on our list of the 20 richest musicians in the world in 2023.
Recommended: Top 15 Richest Comedians in the World 
18. Victoria Beckham – $450 million
In the 1990s, Victoria Beckham rose to fame as a result of the Spice Girls, an all-female rock band. Following the dissolution of the female quartet, she signed deals with Virgin Records and Telstar Records. Four of her tracks were included in the UK Top 10 hits. In addition to singing, she runs a company and is a published author.
Her fame, which she used to land big contracts and build a modest business empire in her name, is one of her wealth many sources. In other words, Beckham was a major influencer long before influencer marketing became a thing.
17. Elton John – $500 million
With a net worth of half a billion US dollars, Elton John is one of the wealthiest musicians in the world in 2023. John is a genuine music business legend. Now 70, he has sold over 300 million records. His songs have been in the top 10 charts for three different decades
Elton John is known for his activism for gay rights. He is credited with getting rid of homophobia in England. His London home is one of the most expensive homes in London. Most of his properties are in England but he also has some properties in Italy.
16. Beyoncé – $500 million
Beyoncé Giselle Knowles-Carter is regarded as the Grammys' queen. Indeed, Beyoncé is a name that needs no introduction in the music industry. She is a businesswoman, in addition to being a singer, dancer, actress, producer, composer, and TV producer.
She rose to prominence as the lead singer of the R&B girl group Destiny's Child. Beyoncé is now worth $500 million, making her the world's 16th richest musician in 2023.
15. Emilio Estefan – $500 million
Emilio Estefan is well-known for his work as a music producer. Through his collaborations with Shakira, Marc Anthony, Jennifer Lopez, Ricky Martin, and other artists in the 1990s, he significantly contributed to the popularization of Latin music in the United States. He founded Miami Sound Machine as its keyboardist.
According to Legend, he began by founding the Miami Latin Boys. The band later invited Gloria Fajardo and her cousin Mercedes Navarro to join them as permanent members after being greatly moved by their performance at a wedding.
Read Also: 20 Highest Paying Airlines in the World for Pilots
14. Jimmy Buffet – $600 million
Jimmy Buffet began his career in music as a country performer in Nashville, Tennessee. He has since entered the brewing, gambling, dining, real estate, and other industries that frequently have an island theme. Some of these ventures have been successful, while others have not.
Overall, given that he has published 29 studio albums and counting, Buffet has benefited greatly from this. In addition to this, he has authored books and contributed to motion pictures and television series
13. Julio Iglesias – $600 million
Julio Iglesias is a Spanish singer and songwriter whose romantic image, magnetic stage presence, and expressive music made him one of the best-selling artists of all time.
He is a Grammy award-winning singer, composer, and songwriter who was famous in the 1970s and 1980s. Over forty years later, he is still active in the music business and has sold over 2,600 records that have been certified as gold or platinum. Prior to becoming a musician, he played professionally in football.
With a net worth of $600 million today, Julio Iglesias is the thirteenth richest artist in 2023.
12. Bono – $700 million
Bono is one of the richest musicians in 2023. He is both the lead singer and the lead lyricist for U2. As a result, the songs the band has recorded have been greatly influenced by his political and religious views.
For instance, War's "Sunday Bloody Sunday" makes a direct allusion to the incident in Northern Ireland in 1972 in which British forces slaughtered 26 unarmed demonstrators.
11. Celine Dion – $800 million
Celine Dion has the highest concert residency ever, and she may charge $500,000 for each performance in Las Vegas. She is regarded as one of the greatest singer-songwriters of all time and has won numerous accolades. These honors include 20 Juno Awards, 45 Félix Awards, 7 Billboard Music Awards, 6 American Music Awards, and 6 Grammy Awards.
She is still a well-known household name thanks to her ability to carve out a space for herself in the music industry. Her charisma and enchanting voice have a way of captivating her listeners and making them want to hear her repeatedly.
With a net worth of $800, Celine Dion is the 11th richest musician in the world in 2023.
10. Dolly Parton – $805 million
Dolly Parton completes the top 10 world's richest musicians list in 2023. She is one of the few figures who can appeal to Americans of seemingly every single background. Before becoming a popular vocalist, she first began as a songwriter. Dolly Parton has made significant financial investments in Tennessee-based companies, such as the Dollywood Company.
What makes Parton even more remarkable is her likability. Look no further than The New York Times' assertion that she is incredibly relatable for evidence.
Read Also: Top 10 Richest DJs in the World
9. Dr. Dre – $820 million
Andre Romelle Young, alias Dr. Dre, is a rapper, musician, disc jockey, producer, music executive, and businessman. He is an accomplished musician who can play a synthesizer, drum machine, sampler, and keyboard. Dr. Dre is the founder and CEO of Beats Electronics and Aftermath Entertainment.
He is also regarded as one of the most significant figures in hip development. It is alleged that he oversaw the careers of Eminem, 50 Cent, Snoop Dogg, Kendrick Lamar, and others.
With a net worth of $820 million, Dr. Dre is one of the richest musicians in the world in 2023.
8. Madonna – $850 million
Often referred to as the Queen of Pop, Madonna is not only a singer-songwriter but an acknowledged actress as well. Madonna has sold more than 300 million records globally, making her the most successful female musician of all time.
She first gained notoriety in the rock group Breakfast Club as a drummer, guitarist, and vocalist before releasing her self-titled first album in 1983. Madonna was listed by Forbes as the highest-grossing female artist for four decades in a row. She is still regarded as one of the top singers and composers in the United States
Her art collection is worth at least $100 million. Her real estate investments are worth at least $80 million. She was previously married to Guy Ritchie.
The talented artist has 11 cars including the BMW 7-series, Audi A8, Mini Cooper S, Mayback 57, etc. cost about $5 Million. With a net worth of $850 million, Madonna is the eighth person on our list of the top 20 richest musicians in the world in 2023.
7. Herb Alpert – $870 million
Comfortably occupying the 7th spot on the list of the 20 richest musicians in the world is Herb Alpert with a net worth of $870 million.
Herb Alpert is another notable figure in the world's music industry. He is known over the world as the world's most famous trumpeter.
At 87, he is still in high demand to play in shows and concerts. He has nine luxury cars worth $4 million and four residences for $125 million. He is the seventh-richest musician on the list of the top 20 richest musicians in the world with a net worth of $870 million.
Alpert is the winner of a Tony Award, eight Grammy Awards, the Grammy Lifetime Achievement Award, and the National Medal of Arts. He is the only musician to hit No. 1 on the U.S. Billboard Hot 100 as both a vocalist and an instrumentalist.
6. P-Diddy – $885 million
P. Diddy is an American rapper, composer, record executive, and businessman. He has worked with a number of well-known rappers and musicians, including Boyz II Men, Usher, TLC, and others. The fashion designer and artist has an $885 million net worth. He derives a significant portion of his money from music as well as his Sean John apparel line, perfume business, and popular MTV program.
Puff Daddy or P-Diddy owns the record label Bad Boy Entertainment and is responsible for helping artists such as the Mase and the Notorious BIG start off their careers. He has produced a number of successful albums that have made him a sizable sum of money. With a net worth of $885 million, P. Diddy is one of the richest musicians in the world in 2023.
In addition to his nomination for a Council of Fashion Designers of America (CFDA) award for his apparel brand, P Diddy has won three Grammy Awards and two MTV Video Music Awards.
Read also:10 Most Expensive Clothing Brands
5. Paul McCartney – $1.08 billion
James Paul McCartney is a popular co-lead vocalist, co-songwriter, and bassist for one of the most popular bands, the Beatles. He has written or co-written a total of 32 songs that got to the number 1 peak on the Billboard Hot 100, which has earned him recognition twice in the Guinness book of records.
Sir James Paul McCartney is the fifth richest musician in the world in 2023. He has won an Academy Award and 18 Grammy Awards and has two inductions into the Rock and Roll Hall of Fame, one as a member of the Beatles in 1988 and the other as a solo artist in 1999. He has also worked with artists such as Michael Jackson and Kanye West, Stevie Wonder, Billy Joel, and Elvis Costello, among others.
4. Andrew Lloyd Webber – $1.2 billion
With a net worth of $1.2 billion, Andrew Lloyd ranks as the fourth-richest musician in the world in 2023. He is recognized as one of music history's finest artists. Andrew Lloyd Webber is an English composer and organizer of musical theater. He has written a Latin Requiem Mass, two film compositions, a cycle of variations, and 21 musicals. His net worth in 2023 is $1.2 billion, making him one of the richest musicians in the world. He is one of the world's best-known and most accomplished musicians.
In addition to many other awards, he was knighted in 1992 and has won 14 Ivor Novello Awards, an Emmy Award, six Tony Awards, a Golden Globe, three Grammy Awards, an Academy Award, seven Olivier Awards, a Brit Award, and many more.
In addition to music, his company, Really Useful Group, which operates one of London's largest theaters, and he also profiteers from every performance staged on Broadway and around the world, is one of the major contributors to his billionaire status.
3. Jay Z – $1.4 billion
Jay-Z.  is a well-known rapper, media mogul, and music industry executive. It is impossible to place a price on his stardom and rap prowess. He has 125 million albums in sales and 24 Grammy Awards among many other accolades.
His business endeavors more than anything else are what have set him on the path to becoming a billionaire. Over the years, he has made investments in a range of industries, including liquor, fine art, and even real estate.
Jay-Z is one of the most influential hip-hop artists in history. He has put out several albums and songs that have won awards. The rapper has a net worth of $1.4 billion and makes between $70 and $80 million yearly. His famed union with Beyonce Knowles increased his wealth even further. Jay-Z is one of the richest musicians in the world in 2023.
2. Rihanna – $1.7 billion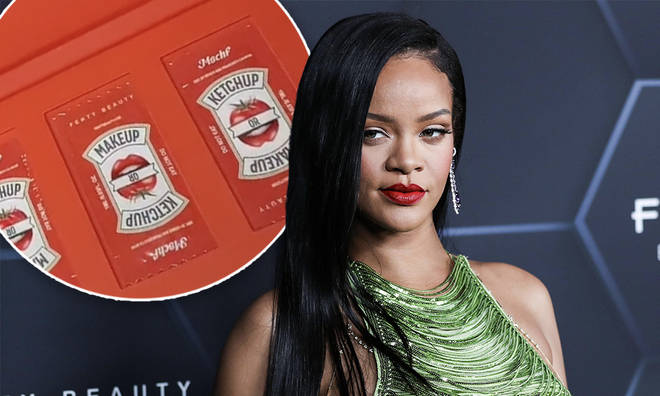 Rihanna occupies second place on the list of the top 10 richest musicians in the World. Her first two albums, Music of the Sun (2005) and A Girl Like Me (2006), both of which hit in the top ten of the US Billboard 200 list, helped her earn popularity. She makes most of her money from her two brands: Savage x Fenty Music and Fenty Beauty and has also accumulated incredible wealth from her music sales and performance. She makes around $70 million a year.
Rihanna is the world's richest female musician with a net worth of $1.7 billion. Recall that in 2023, Forbes listed her as one of the world's youngest female billionaires. She is just 32 years of age.
1. Kanye West – $1.8 billion
Kanye West is the richest musician in the world in 2023. West is an American Rapper and owner of Good Music Record Label where he has served as a Record producer; producing numerous songs and singing a great number of songs.
He also works as a politician, businessman, screenwriter, and fashion designer. As a result, this greatly adds to his standing as the richest and one of the most prominent musicians in the world, with a net worth of $1.8 billion, according to Forbes. He earns over $100 million annually.
His distinguished career has seen him win 24 Grammy Awards in addition to several other honours. The 44-years old musician has sold over 160 million copies.
The vast majority of Kanye West's wealth comes from his live musical performances, album sales, events, business clothes and shoe companies, endorsements, real estate interests, and a variety of other ventures.
Top 10 Youngest CEOs in the World
10 Youngest Female Billionaires in the World