There is little doubt that wedding expenses might increase dramatically. When it comes to budgeting for their dream wedding, most couples set aside a sizeable chunk of money. This makes sense given that it often occurs just once in a lifetime. However, this article contains a list of the top 10 most expensive weddings in the world. As you may expect, only wealthy individuals and celebrities can spend this much money on their weddings.
Unquestionably, finances are important when couples plan their wedding. The amount of your wallet would largely determine how lavish your wedding will be. Some fortunate couples have raised the bar significantly with their limitless wedding budget, landing them a place in the list of the most expensive weddings ever.  For instance, among the most expensive ones are 10-foot-tall wedding cakes and bespoke couture bridal gowns.
Come with us as we delve into the list of the top 10 most expensive weddings of all time.
1. Prince Charles and Lady Diana's wedding
The 1981 wedding of Prince Charles and Lady Diana cost $48 million, making it one of the most expensive weddings of all time. The wedding would have cost $110 million today when adjusted for inflation. 3,500 people attended Charles and Di's wedding in person, but 750 million people watched it on television. Robert Runcie, the Archbishop of Canterbury, oversaw the marriage ceremony at the Church of England. Princess Di's 1981 wedding was one of the most expensive royal weddings to date.
There were 27 wedding cakes made for the enormous guest list. Diana's wedding day attire required the addition of a 25-foot train made of antique lace. This nuptials is frequently referred to as "The wedding of the Century."
2. Isha Ambani and Anand Piramal
In 2018, Isha Ambani and Anand Piramal's wedding brought together two of the most prominent Indian families. The Ambanis sent a gift to the city of Udaipur that would have fed 5,100 people for four days. High-profile attendees at the wedding included Hillary Clinton, Priyanka Chopra, Nick Jonas, Ariana Huffington, and former Indian president Pranab Mukherjee.
The Isha Ambani wedding was a traditional Indian wedding, complete with elaborate rites and traditions. Her pre-wedding festivities took place at Hotel Udaivilas in Udaipur, Rajasthan's most beautiful tourist destination. The $100 million event was held in a number of breathtaking settings, including Mumbai, the opulent Lake Como in Italy, and the former city of Mewar in India, now known as Udaipur.
3. Sushanto Roy and Seemanto Roy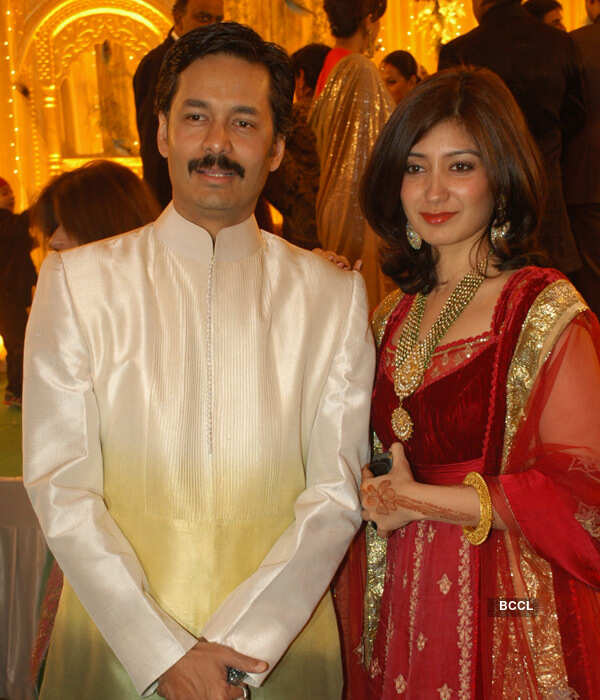 Subrata Roy, the Chairman of Sahara India Pariwar, held a joint wedding for his sons Sushanto and Seemanto in 2004. With almost 11,000 people, the wedding was one of the most extravagant events ever. This includes every visitor being transported in on a private plane as well as 150,000 homeless people. The two ceremonies for Sushanto and Seemanto Roy cost about $75 million in 2004, which, after accounting for inflation, would be about $110 million in 2022.
4. Vanisha Mittal and Amit Bhatia
Vanisha Mittal and Amit Bhatia got married in Versailles, France in 2004. Vanisha's father is the Indian billionaire steel tycoon Lakshmi Mittal. The couple's romance and engagement ceremony were recreated during the wedding. In addition, there was a Kylie Minogue concert at the Eiffel Tower and fireworks spectacular.
No fewer than 1,000 guests were in attendance at Vanisha and Amit's wedding of the century, each flown from India to Paris on 12 jets, and accommodated in the five-star Hotel le Grand Intercontinental at the cost of $2m (£1.5m). The six-day wedding between Vanisha Mittal, daughter of billionaire Lakshmi Mittal and investment banker Amit Bhatia currently holds the official title of 'most expensive wedding' in the Guinness World Records. The ceremony cost $55 million in 2004, the equivalent of over $81 million in 2022 when adjusted for inflation.
5. Prince William & Kate Middleton's Wedding
On April 29, 2011, the Westminster Abbey in London, England, hosted the wedding of Prince William and Catherine Middleton. Kate's sister Pippa served as maid of honor, while Prince Harry served as best man. Ellie Goulding sang a version of Elton John's "Your Song" for the newlyweds' first dance, while other famous guests including the Beckhams were also invited.
Security alone is estimated to have cost 24 million, compared to 4 million spent on flowers. Kate looked stunning in a $434,000 Sarah Burton by Alexander McQueen gown for the royal wedding, which cost $34 million in total (take that in). Kate's wedding gown is reputed for being one of the most expensive wedding gowns ever worn in the world.
6. Prince Harry and Meghan Markle's Wedding
Prince Harry and Meghan Markle's May 19, 2018 wedding ceremony cost $45.8 million, making it one of the most expensive weddings in the world. More than $40 million went towards security for the day.
Three renowned diamonds—one from Botswana's mines and the other two from Princess Diana's personal collection—were used to create the engagement rings. The speech by the Reverend Michael Bruce Curry was broadcast extensively during the wedding at St. George's Chapel in Windsor Castle. Their frenzied relationship began in 2016 with a blind date. The Queen hosted the wedding reception, which was held in St. George's Hall at Windsor Castle. The Prince of Wales hosted the evening event at Frogmore House.
7. Angelababy's Wedding
This Chinese socialite wed in a $31 million ceremony, and her bespoke Dior gown will go down in history as one of the most costly wedding gowns ever. The wedding of actress Huang Xiaoming and Angelababy dubbed the "Kim Kardashian of China," featured extravagant details including a setting covered in rose petals, a 10-foot wedding cake with a carousel in the middle, and extravagant gift bags for guests (think cell phones and flowers). She also outshines everyone with her bridal gown, which has a 10-foot train and 100 hand-cut Chantilly lace flowers. Casual.
8. Kim Kardashian and Kanye West
Kimye married rapper Kanye West in a spectacular ceremony that cost at least $20 million. The cost of the wedding venue alone was $400,000 in Florence, Italy, and $500,000 was spent on Kim's Givenchy gown. They also flew their wedding guests over and paid for their accommodations, and almost $5,000 on a marble table with their guests' names etched on it for the weekend-long celebration that took place in Italy and France. With barely 200 attendees, they made the wedding quite intimate.
9. Priyanka Chopra and Nick Jonas' Wedding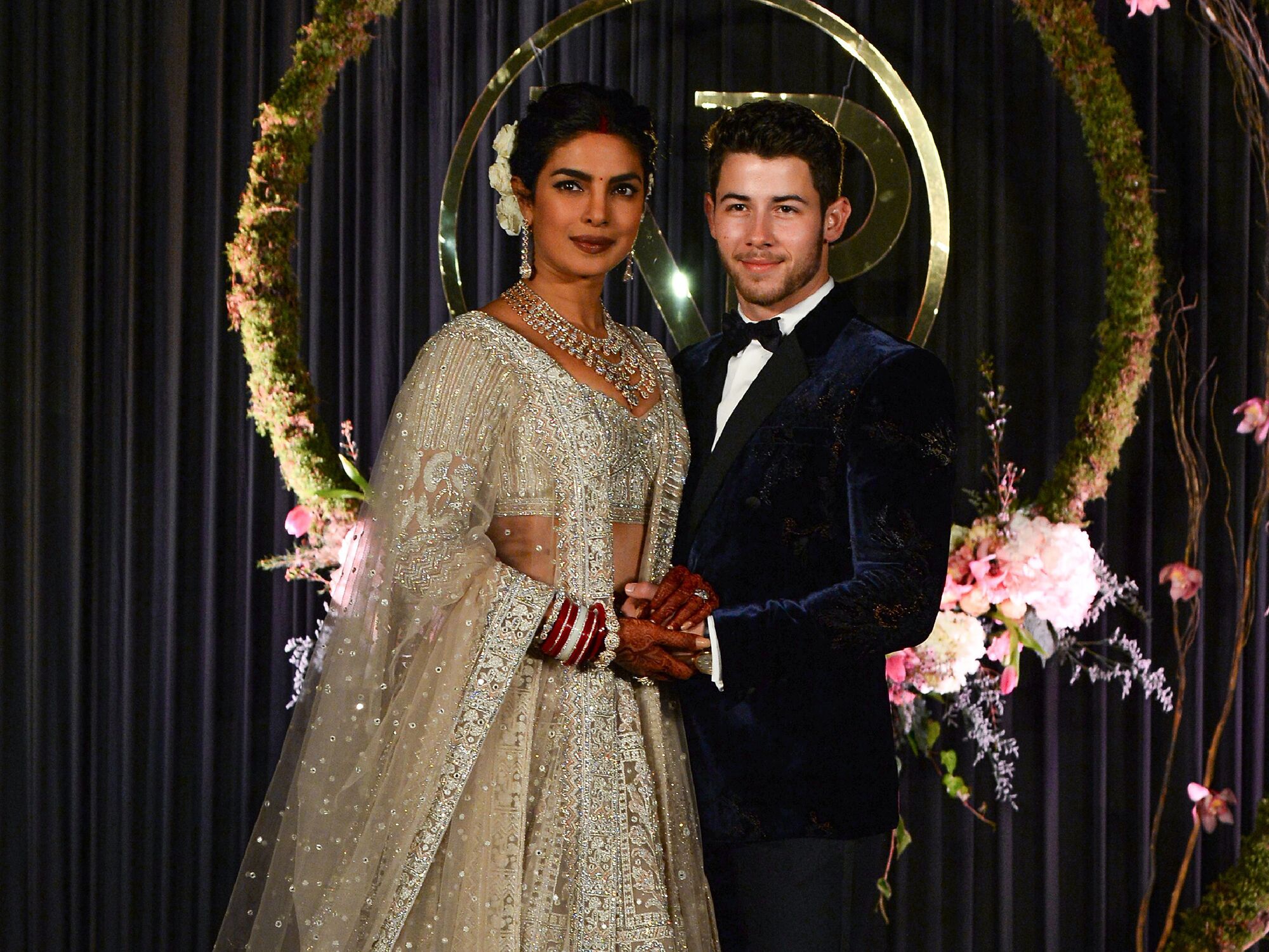 In a Western, Christian wedding, former Miss World and Indian actress Priyanka Chopra and American singer-songwriter Nick Jonas exchanged vows in 2018 at the five-star historic hotel Taj Umaid Bhawan Palace in Jodhpur. From November 29 to December 3, 2018, the couple apparently reserved the entire hotel for the wedding. The wedding reportedly cost $40.8 million, making it one of the most expensive weddings ever in the world.
10.

Lolita Osmanova and Gaspar

Avdolyan's Wedding

Completing our list of the top 10 most expensive weddings in the world is the wedding between Lolita Osmanova and Gaspar Avdolyan at a cost of $10 million. Osmanov and Avdolyan tied the knot at the Dolby Theatre in Los Angeles, where the Oscars are held (no biggie). The couple adorned the venue with flowers worth $500,000 and a gold walkway. In terms of entertainment, the newlyweds had vocal assistance from Jason Derulo and Lady Gaga, which apparently cost $2 million in total.