Every day, events happen on all airlines, and many of them have more to do with aircraft or engine manufacturers than they do with actual airline operations. Going through the security checkpoint and coping with aircraft delays and cancellations are both stressful aspects of flying. The safety record of the airplane a passenger is aboard, however, is something that no passenger should have to worry about. Here, we have compiled a list of the top 20 safest airlines in the world for 2023 based on information obtained from reliable sources.
AirlineRatings.com has ranked the top 20 safest airlines in the world for 2023, based on factors such as crashes, serious incidents, audits, fleet age, pilot training, and COVID protocols. This list reveals the who is who in airlines and features five U.S. airlines, including Alaska Airlines, Hawaiian Airlines, United Airlines, American Airlines, and Delta Airlines. Overall, Australia's Qantas airline is the safest airline in the world for 2023 and has earned this reputation multiple times.
Notable, these airlines are standouts in the industry and are at the forefront of safety, innovation, and launching of new aircraft.
Top 20 Safest Airlines in the World 2023
Qantas
Air New Zealand
Etihad Airways
Qatar Airways
Singapore Airlines
TAP Air Portugal
Emirates
Alaska Airlines
EVA Air
Virgin Australia/Atlantic
Cathay Pacific Airways
Hawaiian Airlines
SAS
United Airlines
 Lufthansa/Swiss Group
Finnair
British Airways
KLM
American Airlines
Delta Air Lines
1. Qantas
Qantas is Australia's oldest airline and is the safest airline in the world for 2023, according to our source. The airline is known for its aviation safety innovations, including the Future Air Navigation System and automatic landings. Qantas airline has been the safest carrier globally for seven years.
Qantas, founded in 1920, is the world's third-oldest and Australia's largest airline. It operates to 80 destinations in over 20 countries using modern aircraft. In 2023, Qantas invested $1 billion in onboard and lounge dining services and introduced vegetarian and plant-based options. The airline will receive 12 Airbus A350-1000s, 20 Airbus A321 XLRs, and 20 Airbus A220s to update its fleet.
With 97 years of history, it is considered the world's safest airline, having never experienced any accidents in the modern jet era. Its reputation gained worldwide fame in 1988 with the movie Rain Man.
Recommended: 20 Highest Paying Airlines in the World for Pilots
2. Air New Zealand
Air New Zealand was founded in 1940 and serves around 17 million passengers annually and operates a global network with 20 domestic and 32 international destinations in 20 countries, primarily in the Pacific Rim. As a member of Star Alliance, the world's largest global airline alliance, Air New Zealand has a fleet of Airbus A320, A320neo, Boeing 777, and Boeing 787 aircraft.
The airline has reduced its carbon footprint by 22% over the last decade, using biofuels, efficient flight paths, and electric ground support vehicles. The airline's unique appearance, inspired by The Lord of the Rings, Air New Zealand's anniversary, and the All Blacks rugby team, makes it a reasonably accommodating option for long-haul, premium economy, and economy-class travel in the Pacific.
Air New Zealand is ideal for the product quality and safety of the aviation industry, and is ranked second on the list of the safest airlines in the world.
3. Etihad Airways
Etihad Airways is the second largest airline in the United Arab Emirates and operates over 1000 flights per week to over 120 destinations worldwide. Established in 2003, it uses Abu Dhabi International Airport as its hub.
With over 120 Airbus and Boeing aircraft, Etihad has a commitment to zero net carbon emissions by 2050, making it one of the greenest airlines. The airline has a perfect safety record, ranking third safest airline in the world in 2023. Etihad Airways serves 74 passengers and 5 cargo destinations on five continents and has a fleet of 89 aircraft, with an average age of 7.1 years.
The airline offers luxurious amenities like The Residence, an in-flight residence for first and business-class passengers.
4. Qatar Airways
Qatar Airways is a leading airline in Qatar and was voted the best airline of 2022 due to its innovative cabins, excellent passenger service, and commitment to maintaining operations during the pandemic. Launched in 1997, the airline serves 150 international destinations.
With over 180 Boeing and Airbus aircraft, it is known for its strong safety and security performance. In 2003, it was the first airline to complete the IATA Operational Safety Audit with 100% compliance. Qatar Airways is known for its comfortable and safe flights.
Qatar Airways is an industry leader and in the aviation safety and is among the safest airlines in the world in 2023, ranking fourth behind Qantas, Air New Zealand, and Etihad Airways.
5. Singapore Airlines
Singapore Airlines is ranked among the safest airlines in the world. It is the oldest airline in Singapore and was established in 1972. It has now risen to become a global aviation powerhouse with Changi Airport as its hub.
Known for its high-quality service, efficient operations, and safety record, it has been accident-free since 2000. Singapore Airlines is known for its exceptional customer service, modern entertainment options, spacious cabins, and commitment to making travel a personal experience. The airline is also renowned for providing luxurious flight experiences in all cabin classes.
The airline has won numerous awards, including being the launch customer for the Airbus A380, Boeing 787-10, and Airbus A350-900
6. TAP Air Portugal
TAP Air Portugal, Portugal's national carrier airline, is owned by the government and operates on average 2,500 flights a week to 90 destinations in 34 countries. The airline has a fleet of 100 Airbus aircraft, with the exception of a dozen Embraer and ATR aircraft operated by regional airline TAP Express.
TAP Air Portugal has an excellent safety record, having not suffered a fatality in the modern era. In 2022, it was ranked among the twenty safest airlines. Portugal's low population density and significant investments in renewable energy sources make potable water affordable, making it a cost-effective option for travelers.
7. Emirates
Emirates is the largest airline in the Middle East and is renowned for its luxurious features, regional cuisine, and exceptional service. It was established in 1985 and it operates over 3,600 planes a week from its Dubai International Airport. The airline is the largest Airbus A380 and Boeing 777 operator globally.
Emirates offers an extensive network of services to various regions. With only one hull-loss accident in 35 years, the airline has a strong safety record. It is ranked 7th on the list of the top 20 safest airlines in the world in 2023.
8. Alaska Airlines
Alaska Airlines is the 5th largest airline in the US. It also has the seventh-largest fleet in North America and serves over 44 million passengers annually. Founded in 1932, it has a family-friendly atmosphere, friendly service, and an excellent loyalty program.
Alaska joined the Oneworld airline union in March 2021 and announced in January 2023 that it would stop using plastic cups for food and drinks on board. With 329 aircraft, it transports passengers to 120 destinations in five countries. Based on its position on the list, Alaska Airlines is the safest airline in the US.
Read Also: Top 10 Busiest Airports in the World in 2023
9. EVA Air
EVA Air, the second largest Taiwanese airline, offers nonstop service between Taipei and North America. With enhanced 12-inch HD touchscreen televisions and ergonomic designs, the airline is known for its Hello Kitty-themed planes. As a 5-star airline, it flies to over 40 international destinations across four continents.
EVA Air operates a mixed fleet of Airbus and Boeing aircraft, with A330, A321, B777, B787 planes for passenger routes and B747 and B777 freighter aircraft for cargo. EVA Air has not suffered any hull losses, accidents, or fatalities since its founding in 1988.
10. Virgin Australia/Atlantic
Completing the top 10 on the list of the 20 safest airlines in the world is Virgin Australia/Atlantic. Founded in 2000, Virgin Airlines has never experienced a fatal accident. The airline serves serves 52 destinations worldwide. On the other hand, Virgin Atlantic was founded in 1984 and has two significant incidents.
In 1997, a flight made an emergency landing at London Heathrow due to a blocked landing gear. In 2005, a flight from Hong Kong to Heathrow was rerouted to Amsterdam due to a fuel control computer system issue.
11. Cathay Pacific Airways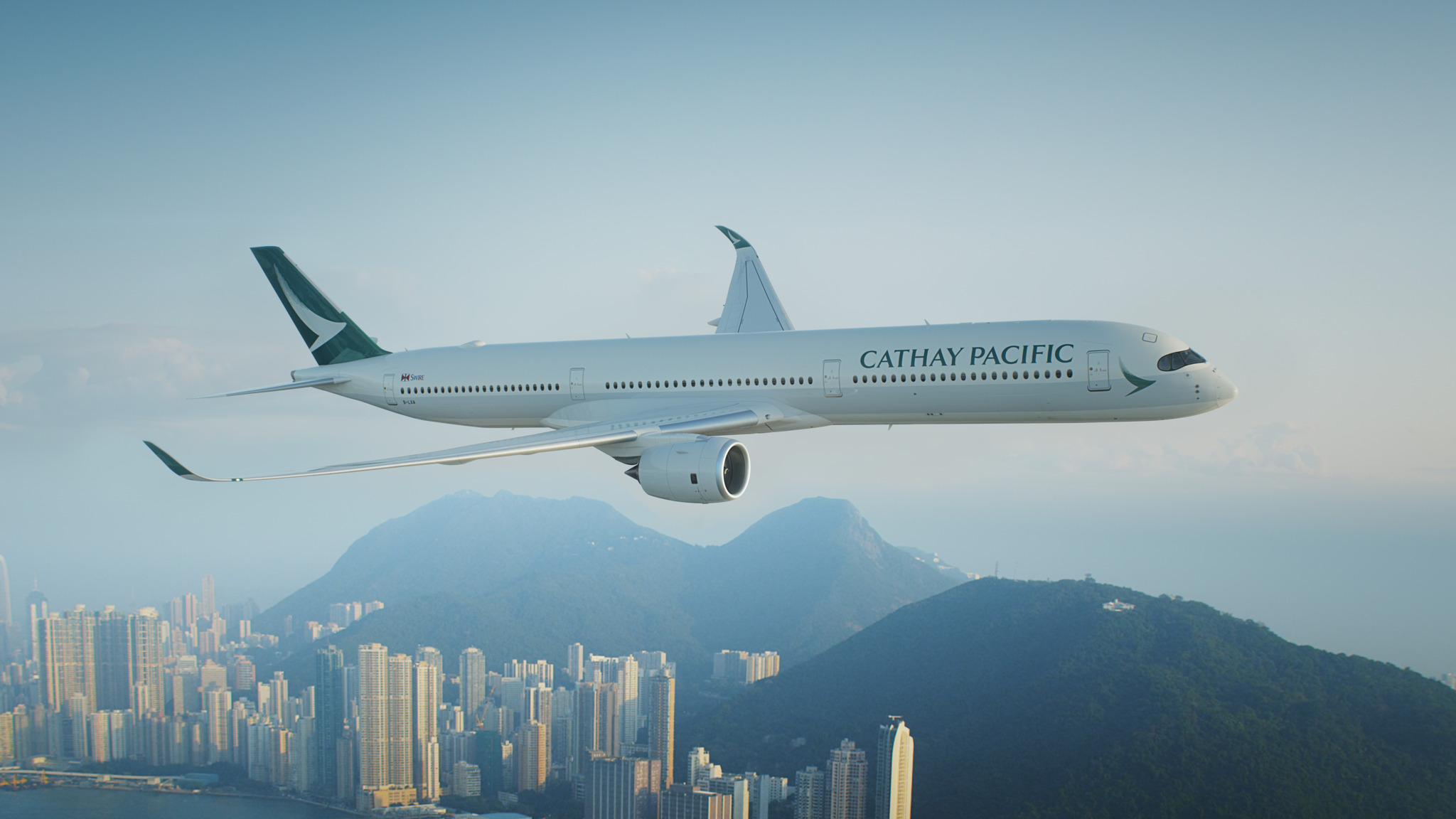 Hong Kong-based Cathay Pacific is one of the world's safest airlines, with no hull loss since 1946 and only twelve serious incidents over 75 years.
With over 150 aircraft and 82 destinations worldwide, Cathay Pacific is Asia's largest airline and operates from its Hong Kong headquarters and hub.
12. Hawaiian Airlines
Hawaiian Airlines is a US-based airline that operates flight out of its hubs at Honolulu International Airport on O'ahu and Kahului Airport on Maui. The carrier flies around the Hawaiian islands, offers routes to the continental US, and operates international service to Asia, the Pacific, and Australia.
13. SAS
Scandinavian Airlines, better known as SAS is a Stockholm-based carrier and is the national airline of three Scandinavian nations, including Denmark, Norway, and Sweden. SAS operates routes around Europe and Scandinavia, as well as to Asia and North America. In 2023, it was recognized as one of the safest airlines in the world.
SAS adopted two new Airbus models, the A350-900XWB and A320neo, and pledge to cut back on emissions by powering all domestic Scandinavian flights with biofuel. This makes the airline one of the greenest airlines in the world.
14. United Airlines
The US-based United Airlines jumped is ranked among the safest airlines in the world in 2023. The airline is one of the world's largest carriers after merging with Continental Airlines in 2010 and operates a strong domestic and international network to over 120 destinations worldwide.
Also Read: Top 10 Highest Paying Countries for Doctors
 15. Lufthansa
Lufthansa is ranked 15th on our list of the safest airlines in the world. the airline operates a large international network across Europe, the Asia Pacific, the Middle East, North America, Latin America, and Africa.
The carrier is part of the larger Lufthansa Group that also consists of Swiss International Air Lines, Edelweiss Air, Austrian Airlines, Brussels Airlines, Eurowings, and Eurowings Discover.
16. Finnair
Finnair is Finland's flag carrier and one of the world's oldest airlines. It has had six serious incidents since 1989. With over 80 aircraft and 7,000 employees, the Oneworld alliance operates flights to over 120 destinations in Europe, North America, and Asia.
17. British Airways
British Airways is headquartered in England and is the flag carrier of the United Kingdom. The carrier flies to dozens of cities across Europe, Africa, Asia, Australia, and the Americas, operating out of three London-area airports, including Heathrow, Gatwick, and London City. in 2023, it was ranked as one of the safest airlines in the world, claiming the 17th spot.
18. KLM
Dutch airline KLM ranks 18th safest airline in the world in 2023, with only one hull loss since 1989 and 23 serious incidents. With a 92% risk index, KLM Royal Dutch Airlines, part of the Air France/KLM airline group, operates flights to 145 destinations with a fleet of 120 aircraft, including Airbus A330, Boeing B737, B777, and B787.
Recommended: Highest Paying Countries For Pharmacists (2023)
19. American Airlines
In 2023, American Airlines was recognized by AirlineRatings.com as the 19th safest airline in the world. With a significant local and international network, the Dallas/Fort Worth-based airline transports passengers to locations in Central America, South America, Europe, and the Asia Pacific.
20. Delta Air Lines
Delta Air Lines is a US-based airline and operates to destinations across the Middle East, Central and South America, Asia, Africa, Australia, and Europe out of its several US hubs. The airline is a large international carrier, having merged with Northwest Airlines in 2008. It completes our list of the top 20 safest airlines in the world in 2023, according to our sources.